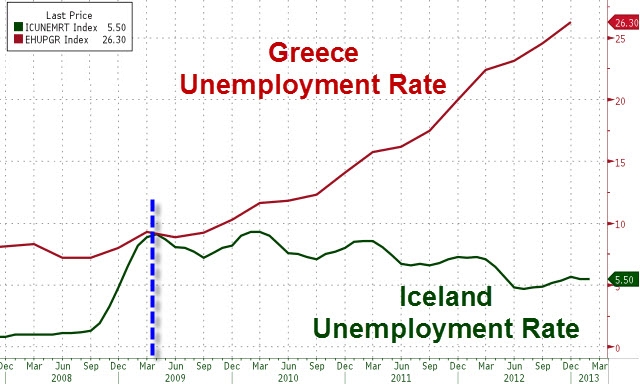 Criza din Cipru nu s-a terminat ci abia începe
Troica incompetenţilor, de la FMI Comisia Europeană şi Banca Centrală Europeană se pregăteşte de ce-i mai rău după ce a făcut gafa de proporţii istorice de-a propune confiscarea din depozitele garantate.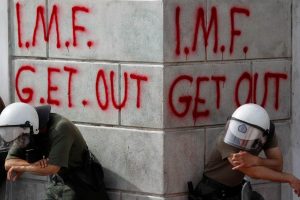 Inepţia a picat testul democratic, fiind respinsă de Parlament. Apoi, a venit "planul B" – tunsoarea depozitelor negarantate de la principalele două bănci, care şi-a propus să ocolească Parlamentul dar să păstreze bizara ordine de precedenţă care arde depunătorii dar protejează creditorii băncilor. Ei bine, este foarte posibil ca eurocraţia să aibă o nouă surpriză neplăcută, de data asta din partea Justiţiei. Cam toată lumea dă în judecată Ciprul, începând cu "oligarhii ruşi" şi biserica ortodoxă şi ajungând până la… oricine altcineva.
Şi au toate argumentele să o facă cu succes – în procedura normală de faliment, ordinea de precedenţă e una simplă şi clară: mai întâi se îndestulează depunătorii, dacă mai rămâne ceva se împarte între creditori (la rândul lor aflaţi într-o ierarhie de seniorităţi), iar dacă mai rămâne ceva – se împarte între acţionari. Troica a încercat cu disperare să evite această ordine, făcând prioritare bondurile senior dar şi liniile de finanţare de la BCE, chiar cu preţul tăierii din depozite. Motivul a devenit limpede în momentul anunţului că Laiki se transformă în "banca rea" iar Bank of Cyprus rămâne "banca bună", cu schimbul aferent de active. Bank of Cyprus preia, printre altele, 9 miliarde de euro (!) datorie la BCE, în contul ajutorului de urgenţă cu lichiditate (ELA), pe lângă miliardul pe care îl are deja.
Aşadar, troica contribuie cu zece miliarde de euro la "salvarea" ciprului doar pentru ca Ciprul să aibă de unde da 10 miliarde de euro înapoi, în timp ce pierderile băncilor sunt suportate din depozitele clienţilor. Proastă afacere pentru ciprioţi.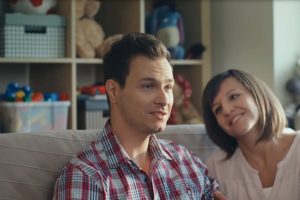 Au riscat investind în obligaţiuni greceşti şi trebuie să îşi asume pierderea, se poate argumenta – în mod absolut corect. Dar exact acelaşi lucru a făcut şi Banca Centrală Europeană! A riscat creditând Cipru, care investise în obligaţiuni greceşti iar acum… trebuie să îşi asume pierderea. Lucru pe care, aşa cum am constatat, îl evită cu disperare.
Deci opţiunea "nucleară" a Ciprului este să lase băncile falite să cadă conform procedurii legale, despăgubindu-i integral pe depunători şi trimiţând doar calde salutări către domnul Draghi.
Sigur, o încetare de plăţi către Banca Centrală Europeană înseamnă ieşirea de facto din zona euro. Însă ciprioţii nu au nimic de pierdut – în momentul acesta euro cipriot este o monedă aparte. În primul rând, un euro din bancă este mai ieftin decât un euro cash, pentru că nu poate fi retras la discreţia proprietarului. Apoi, un euro cash din Cipru este mai ieftin decât un euro cas de oriunde altundeva, pentru că scoaterea lui din ţară este ilegală, sub sancţiunea confiscării, deci scumpă în sine. Practic, Cipru are în acest moment toate dezavantajele şi nici un avantaj al euro. Totuşi, asta nu va împiedica ţara să folosească moneda în continuare – "clandestin" – după modelul Muntenegru sau Kosovo, .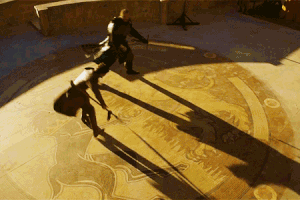 Iar dacă erau indecişi, politicienii europeni şi locali au reuşit să pună paie pe foc: Pe lângă ordinea dubioasă de precedenţă, sucursalele băncilor greceşti au fost scutite de restricţii, discriminare nejustificată şi greu de acceptat după ce Cipru acceptase docil tăierea de 80% din datoriile Greciei, impusă tot de troică. Apoi a venit informaţia că deponenţii ruşi şi englezi şi-au putut retrage banii de la sucursalele din Moscova respectiv Londra. Apoi, că familia preşedintelui a scos din ţară 20 de milioane de euro cu o săptămână înainte de primul anunţ. Asta mai era de batjocorit după democraţie şi justiţie – bunul-simţ.

Cipru are ales acum dacă să o ia pe drumul Greciei sau al Islandei, iar toate argumentele atârnă într-o singură parte.

Lucian Davidescu